We're excited to share with you some key milestones Ad360 has reached in the last 6 months:
Amazing market feedback and confirmation Ad360 solves a serious pain point
Sales ramp-up with Ad360 Web Console
Public launch of Ad360 App for Shopify
Release of the groundbreaking feature "1-Click Ads"
Stunning customers reviews and 5-star ratings
Alpha development finished on Ad360 App for WooCommerce, plus official app approval
Our goal is now to accelerate Ad360's growth and bring our products to the masses!
To that end, we've decided to kick off a €1M Seed Fundraiser, that will be open between July 2022 and December 2022 (at the latest).
We're already in active discussions with Venture Capital firms & Business Angels, and are open to new investors' participation!
Here is more information about Ad360 and why we're set to change the e-commerce industry for the better.
Making E-Commerce Growth Super Simple!
Ad360 is building the next-generation platform to help e-commerce businesses of all sizes be more productive, grow efficiently & easily with minimal technical knowledge and no middlemen.
Problem: 90% of new e-commerce businesses fail within 120 days
Poor online marketing is the #1 reason explaining the failure. Ad360 solves this problem.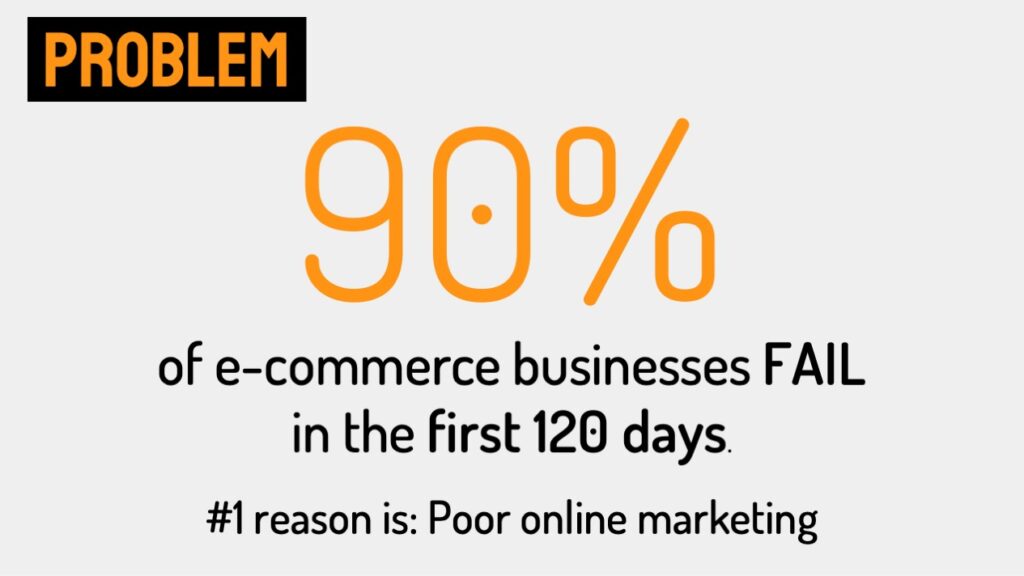 Solution: Ad360 allows businesses to start generating demand in 1 click
…and when we say 1 click, we mean 1 click!
Ad360 makes it easy for businesses to:
Increase website visibility and traffic
Save money and get more sales
Save time and boost productivity
Products with active paying customers:
Ad360 has developed its own proprietary Bidder technology, giving us direct access to Ad Exchanges to buy ads inventory on 100M+ websites & mobile apps.
Ad360 has released 3 Apps, built on top of this technology, to provide a solution for all customers regardless of where they are: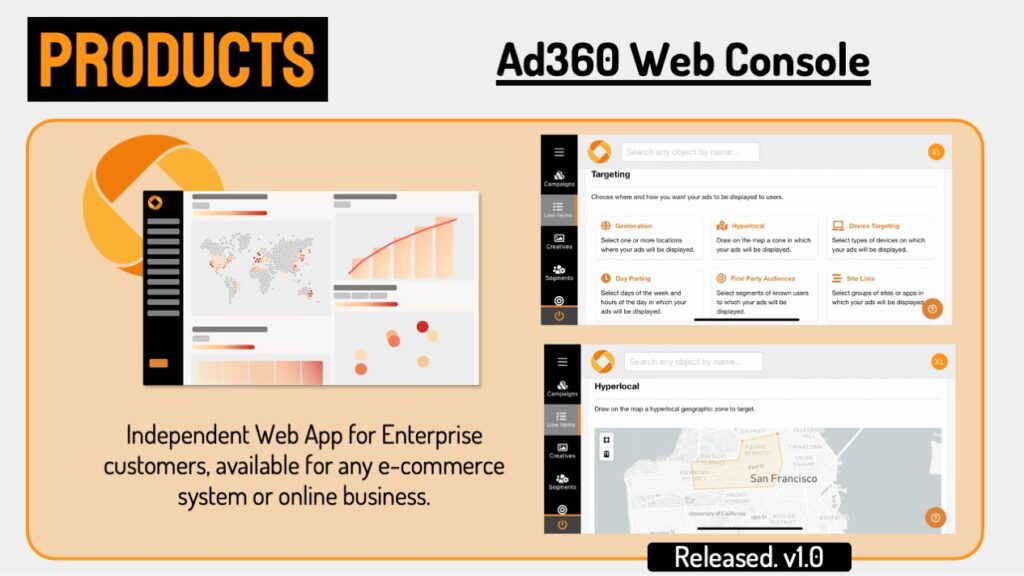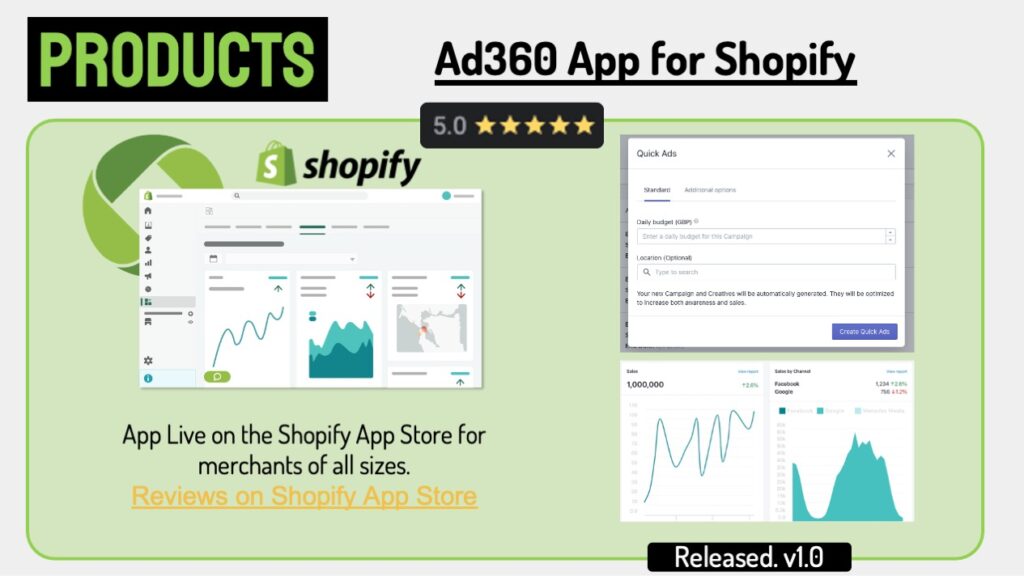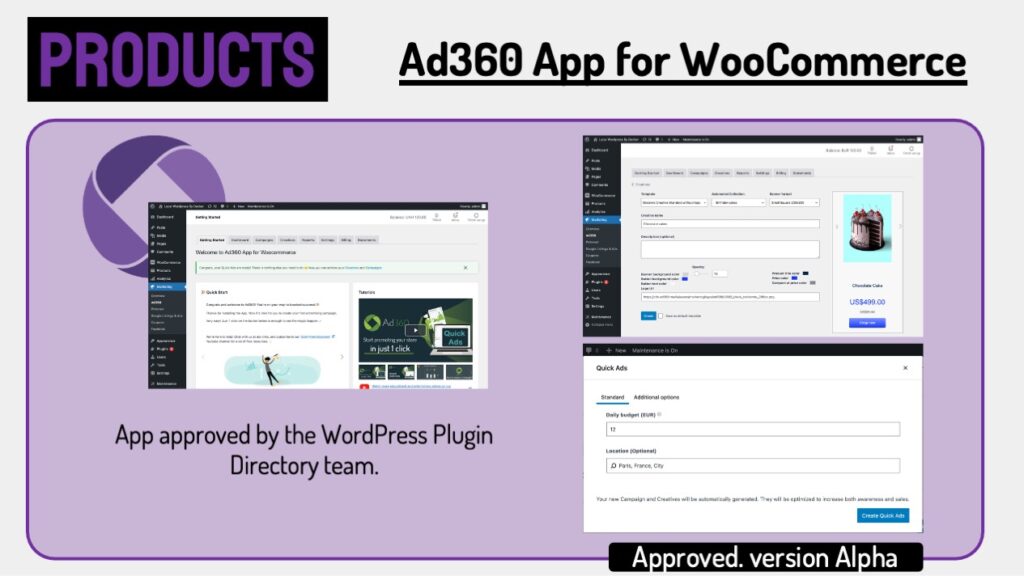 Our Early Adopters love our products
Our customers using the Ad360 Web Console find the platform both intuitive and very powerful. We have fantastic reviews for this product on Google My Business, with a 5/5 stars rating.
Every user that's been on-boarded in the Ad360 App for Shopify has praised us for the extreme simplicity of the process. They tell us they've never used such a simple app to start ads ever before, and the user experience is shockingly straightforward. Users have rated us 5/5 stars and have given us wonderful reviews on the Shopify App Store.
Our WooCommerce app, is getting overwhelmingly positive feedback in interviews and surveys, with 90%+ users confirming the features are super simple to use, and resolve a key pain point.
Help us bring Ad360 to the world
We're kicking off a Seed fundraiser aiming to raise €1M to boost growth and finalize the WooCommerce App Beta version and the v1.1 of the Ad360 Web Console.
Ad360's Pitch Deck: E-Commerce Growth Made Super Simple
If you're interested to talk, please book a call.